Like many parents the Razor scooter is the bane of my existence. The boys love theirs, but they don't love putting them away.
We had been using an old bike rack as scooter storage.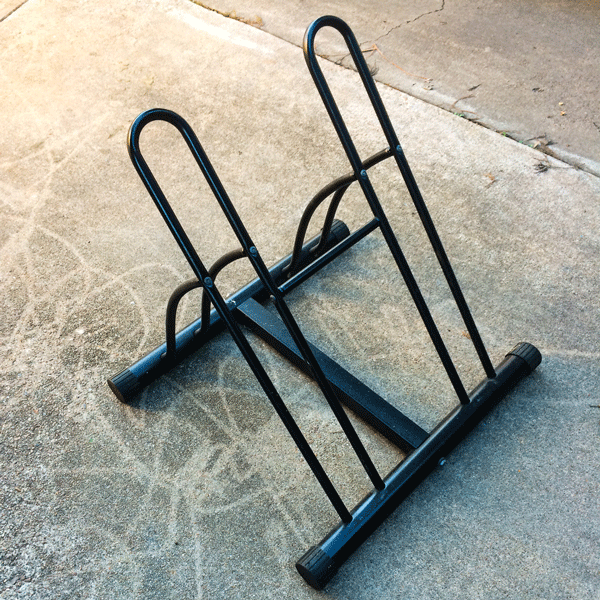 It took up too much room in the garage and the scooters flopped over regularly.
A couple of 2x4s and some scrap plywood make a nice parking spot for a couple of scooters.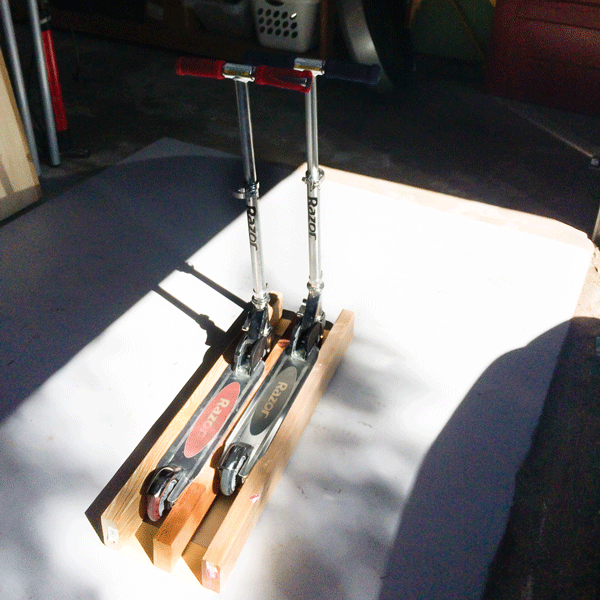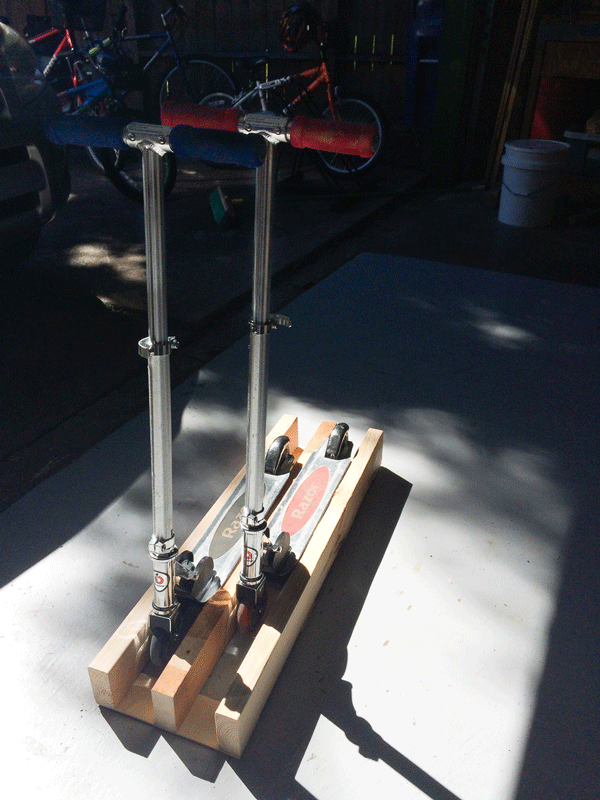 Now if I could only get the boys to use it.